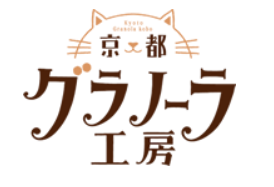 On 17 August I was lucky enough to be introduced to Takasu-san at Zero Waste Kyoto. She is the creator of Kyoto Granola Kobo. Her story and passion about her craft are a true inspiration. Allow me to share my impressions.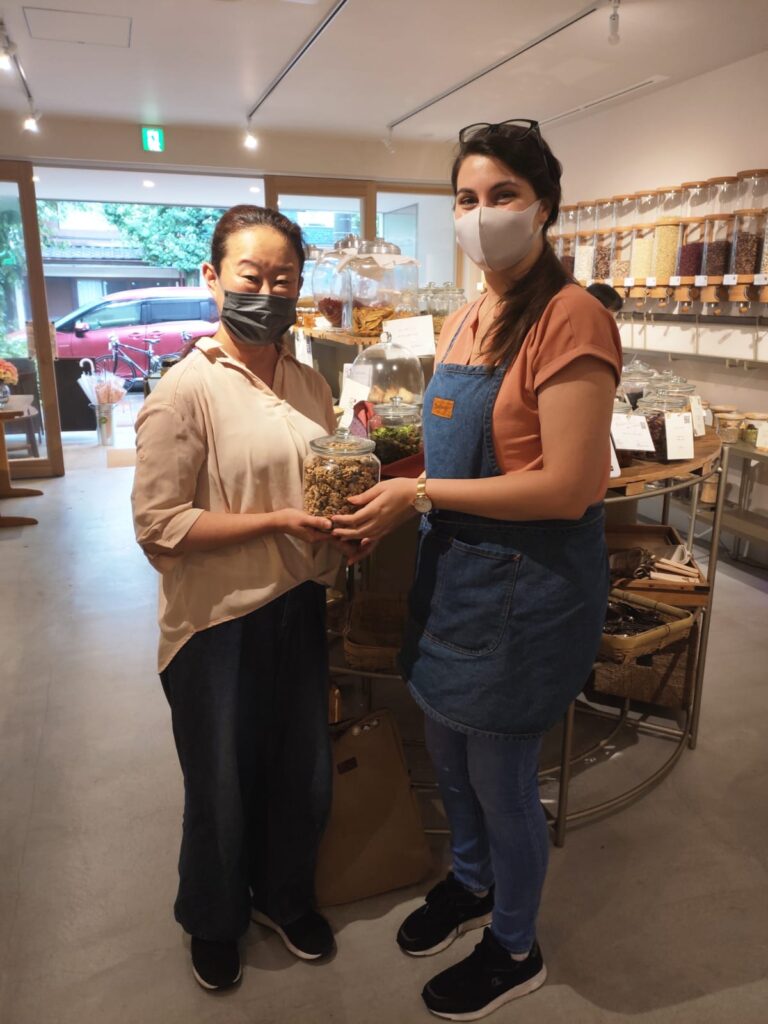 The story:
Takasu san noticed that many people suffer from allergies or develop them with age. This prevents them from enjoying some of the foods they love. This is why she decided to put her talent into making granola which is healthy and delicious.
Her handmade granola is made by herself and her family in their home, using carefully selected ingredients and working on new tastes and flavours to keep people happy. The process of making is not an easy one. It can take up to 3 months to make some types of granola.
The products:
One of the most amazing and popular granola types is the Matcha Granola. It uses 100% Uji matcha leaves for the making, which allows for a bittersweet and fragrant granola that is irresistible for matcha lovers. It can be eaten directly as a crunchy snack, or added to milk for a softer taste. Being completely free of sugar and flour, people with this kind of food restrictions can enjoy it with confidence.
Due to the high amount of true matcha added to the granola it is light-sensitive, so it is important to keep it stored in a dark place so as to preserve the rich taste. In Zero waste Kyoto we keep our jar wrapped in a furoshiki.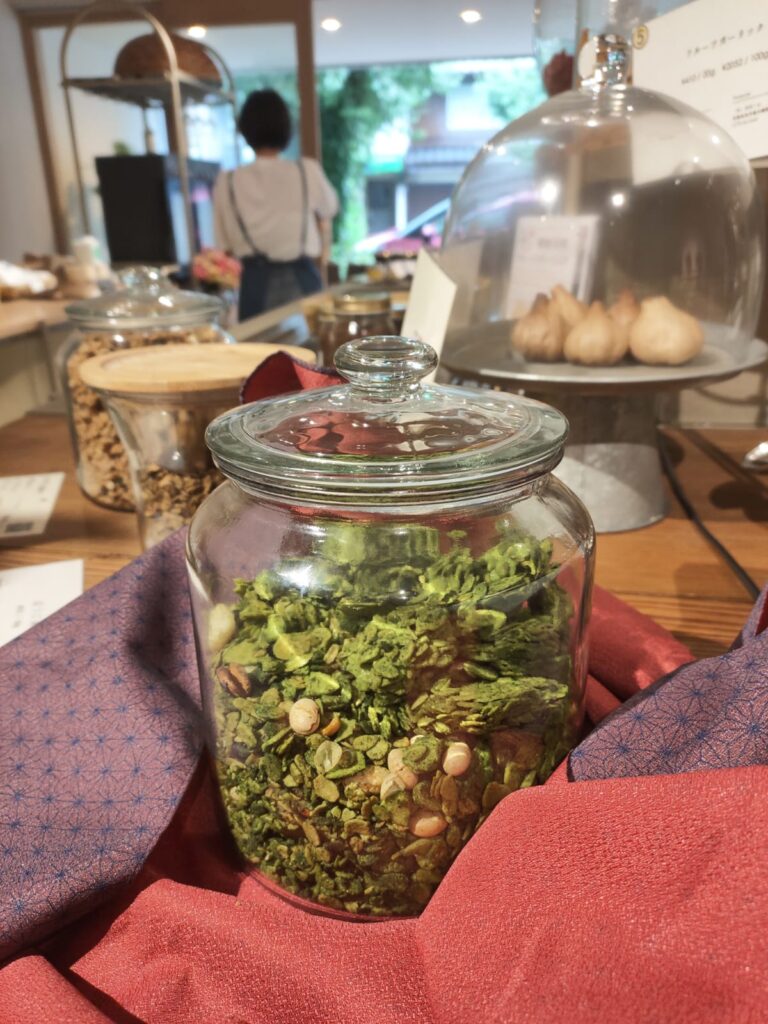 The granola is very delicious and healthy so I fully recommend you try it out !
For more information about the other types of granola and contact information:
https://kyoto-gra-kb.stores.jp/ https://www.instagram.com/kyoto.gra.kb/
Dima GENOVA